Emancipating and empowering minorities
Emancipating and empowering minorities
The queer muslim movement
What is your definition of sexuality? Your relationship with muslims? And is constitutional protection enough for a queer person to access and express his fundamental human rights? We all guess not… An interactive introduction of the case study on the queer muslim movement from COC Netherlands in cooperation with Inner Circle from South Africa.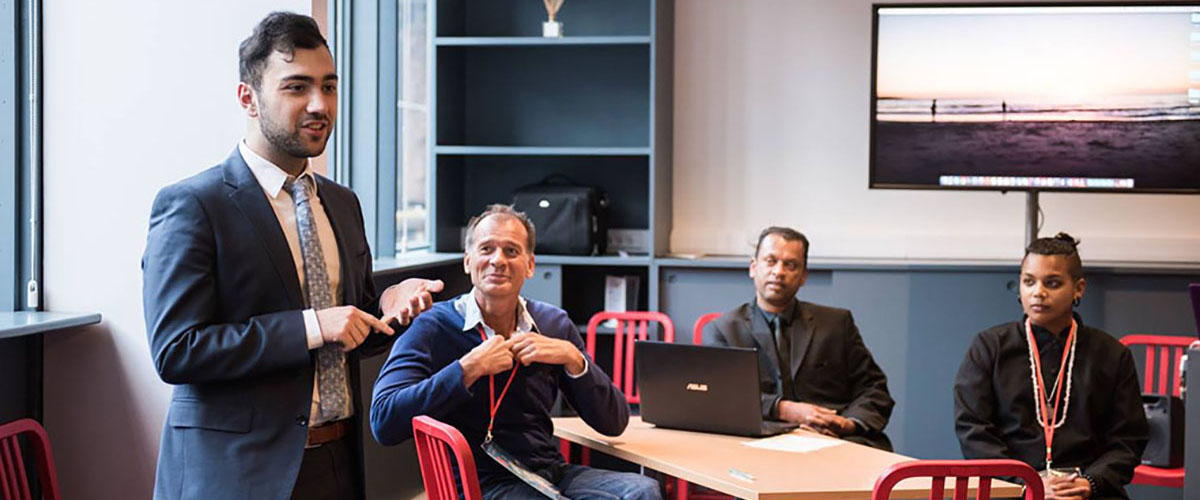 You are born as muslim, that's a definite fact in the Islamite culture. But when did you become aware you are gay? A humoristic introduction of COC Netherlands about queer muslims, explaining the need for a movement in which you feel safe. As in a muslim environment, you are very much dependent upon your family, while the homosexual world is very individualistic… Not only regarding your sexuality, but also regarding your socio-cultural background, there is a need for a movement in which you feel safe.
This Masterclass was about how you can empower minorities? What are the problems faced? From different perspectives though, you can investigate what's right and wrong for yourself. Some movements are from the religion perspective, others from the human rights perspective. Its about the mutual learning on a global scale, the emancipation of minorities such as the queer muslim movement is on the move.