African undercover reporters visit The Netherlands
African undercover reporters visit The Netherlands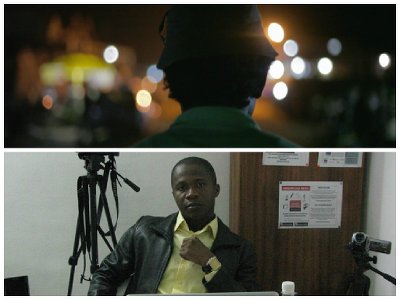 African undercover reporters visit The Netherlands
ZAM is over the moon to announce that legendary undercover journalist Anas Aremeyaw Anas, known from the IDFA hit film 'Chameleon' and award-winning 'Fair Trade' researcher Selay Kouassi (nominated for 'De Tegel' in 2013) will visit Amsterdam from 4 to 8 March.
Their work visit programme will include a public debating event, 'Undercover journalism', where Anas (Ghana) and Kouassi (Ivory Coast) will be interviewed by Dutch veteran investigative editor and presenter Nico Haasbroek and engage in a discussion with investigative colleagues Sanne Terlingen (One World) and Tom van der Ham (Zembla) on 'how to find hidden truths'  in African countries and here in 'The West'.
UNDERCOVER JOURNALISM

Date: Thursday 5 March 2015,

Time: 8 PM

Location: Pakhuis de Zwijger, Piet Heinkade 179, 1019 HC Amsterdam

Organised by: ZAM, OneWorld & the Dutch/Flemish investigative journalists association VVOJ (Vereniging Van Onderzoeks Journalisten)
During their visit Anas and Kouassi will also meet with several Dutch media editorial teams, free-lance investigative journalists and staff of Free Press Unlimited. They will also give a guest lecture to investigative journalism students at the Erasmus University in Rotterdam.
The documentary film about Anas Aremeyaw Anas' undercover work, 'Chameleon', will be shown at the at the Lloyd Hotel on Saturday 7 March at 4 PM. For reservations, send a mail to info@zammagazine.com and put Chameleon in the subject line.
You are ZAM's life support system! Urgent action is made possible with your donation. Act in solidarity!
–> click <https://www.zammagazine.com/administrator/components/com_civicrm/civicrm/extern/url.php?u=1138&qid=63448> <-
here->  <https://www.zammagazine.com/administrator/components/com_civicrm/civicrm/extern/url.php?u=1139&qid=63448> <-
' Share and be there! '