Improve learning culture in complex projects
Context analysing
This stage has been essential for me to better understand what all learning means: principles, values, processes, challenges, opportunities. It came at a time when I was just starting as a Learning Officer in my project. It was extremely valuable for me. It has also been a very safe and inclusive space, where my opinions and voice were respected, listened to, generated critical thinking.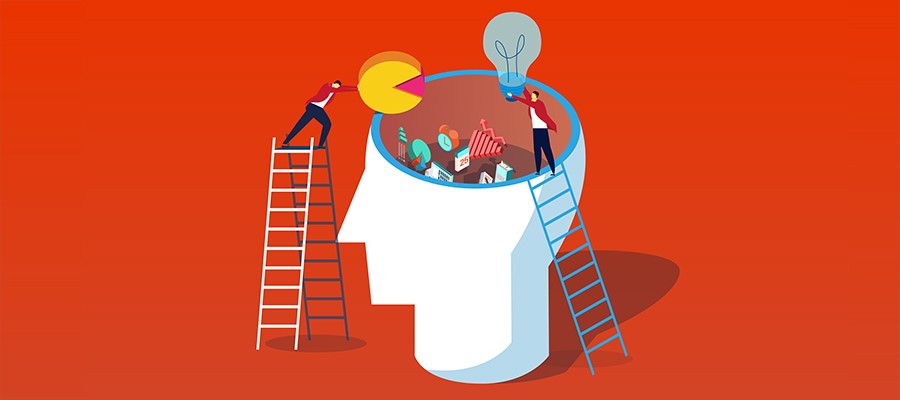 First action was to send out a survey with a selected sample of Oxfam colleagues (Nov 2021), to understand the preferences and challenges around learning in complex programmes within Oxfam Novib. Especially, in programmes where Oxfam Novib tries to connect the dots between different themes, countries, and contexts with the ambition to contribute to system change. That was followed by brainstorm and consultation to bring about the focus, and to draft the ToR for the external leaning facilitator (Dec-Jan). Some of highlights from the reports include:
For building learning culture, the priority should be on: creating a learning mindset, crate safe spaces and positive attitude for learning, create learning processes.
Most helpful and useful ways for learning are: reflections on my own project, field / cross visits and learning from colleagues in other countries/ projects, and also relevant trainings and workshops. The group was not looking for a toolkit for learning, but rather for competencies and insights on organizing learning as a dynamic process.
Main barriers for learning are: too much bureaucracy and reporting requirements, demands from the donors, gap between academic/ theory and practice, and power relations blocking learning, too much focus on deliverables and not on reflections, etc.
Key constraints come from: fixed project framework. reality is changing quickly and people in the field need to have space for adaptive management and change to reality. This will need more local ownership, motivation, and more flexibility.
What can we change: allow the locals take lead in some of the learning processes, share and learn within a project context practically, create safe learning environment, allocate more resources for learning, etc.
 Here you'll find main trends in Oxfam related to learning as a background for the challenges and the opportunities.
Main expectations of the group:
Learning as a process, how to create a learning environment, how to engage those who need to learn (beyond typical learning enthusiasts), how to set up learning structures, focus on practical learning, how to make learning engaging.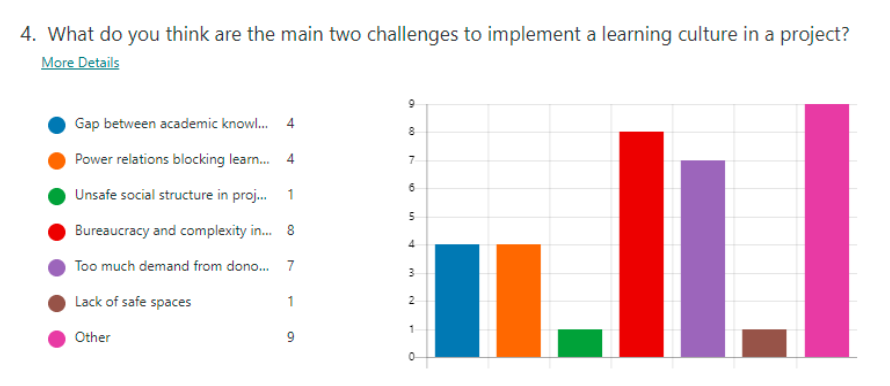 This is an example out of the survey. The main challenges in implenting a learning culture in a project are: Bureaucracy and complexity followed by too much demands for donors.