Rural business Pakistan
Foster programming
The international learning group is formed. Together they have determined goals, milestones, and developed a tailor-made learning programme to share, test and blend the chosen solutions in the local context.
Visiting all 7 selected initiatives 
With passion and determination, Empower Youth for Work (EYW) Pakistan team decided to visit all 7 selected initiatives in Egypt. It was not an easy task to visit a wide range of initiatives in such a short visit and to ensure the quality outcome at the same time. However, EYW Pakistan team was ambitious and devoted itself fully into the learning. The previous E-motive exchange has also given the team experience, with which the team was able to make the best out of this learning.
Challenges
Due to the government restriction, the team was not allowed to travel in the rural areas where the activity implementation took place. For a project like EYW which focuses on the economic empowerment of rural youth, missing the opportunity to visit rural areas in Egypt and to interact with local youth was a great pity.
The team however got the chance to visit Delta region in Alexandria, where the activity implementation of Alexandria Business Association (ABA) was carried out. During the visit in Delta region, EYW Pakistan team had fruitful conversation with the beneficiaries who got access to loan and started their own business, with the support from ABA. The team was also invited by the local youth entrepreneurs to visit their workplace , like beauty and health salon, fashion clothes store, as well as local restaurant.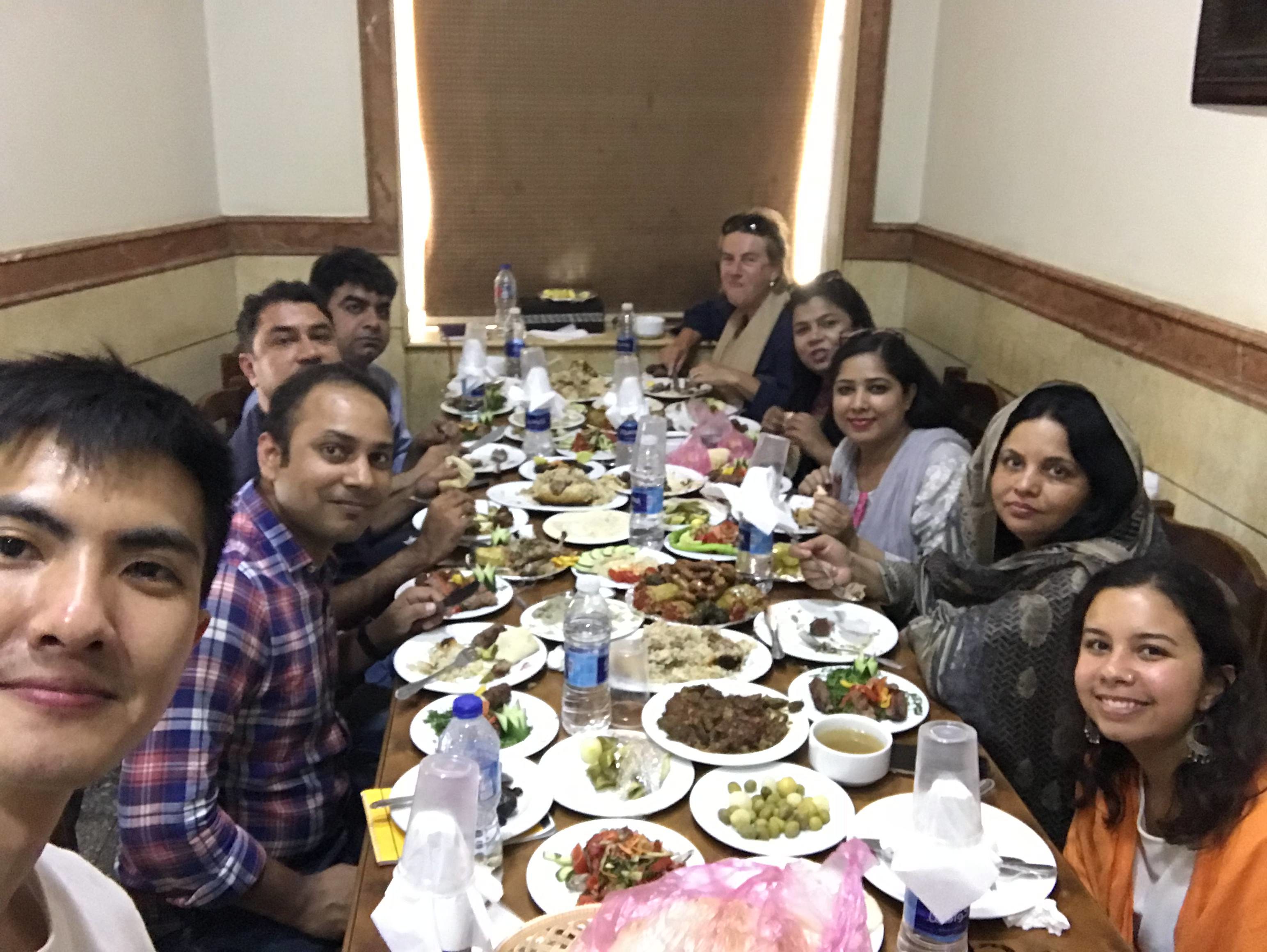 The trip went on
With the ambition, EYW Pakistan team overcame the challenges and successfully carried out the trip. In the following you can get an overview of the programme schedule:
Date
Activitiy / Organisation
23rd of July

Tuesday

Arriving Cairo and airport pick up to hotel

Check in and take some rest

24th of July

Wednesday

Injaz's Start Up Egypt
25th of July

Thursday

Egyptian Association for Comprehensive Development (EACD)

Explanation of the model by EACD team members

Meet the rural entrepreneurs and stakeholders

Reflection session end of the day.

26th of July

Friday

E-jobs day with WeAreBits – Tunga

Meet youngsters who are trained and employed

Meet employer who recruit youngsters

27th of July

Saturday

Check out hotel Cairo - Travel to Alexandria

Check in hotel in Alexandria

Reflection session on "Injaz visit"

 28th of July

Sunday

Visit to Alexandrian Business Association – head office

Explanation of the model and meet some stakeholders

29th of July

Monday

Day visit in Delta region- rural entrepreneurs and stakeholders of the ABA program

Reflection session end of the day.

30th of July

Tuesday

Check out the hotel and travel back to Cairo-

Check in hotel Cairo

31st of July

Wednesday

E-jobs day

Meet youngsters, employers or stakeholders

Reflection session end of the day.

1st of August

Thursday

Visit Upfuse in the morning –plastic waste management

Meet Team members on models/ techniques and process

Visit Mobekia in the afternoon – solid waste management

Meet Team members on models/ techniques and process

End of the afternoon:  presentations to each other of the visits.
 2nd of August

Friday

Reflection session on the exchange and visits

Making a first action plan including some next steps

 3rd of August

Saturday

Travel back home