Rural Hub Pakistan
Match making
The Pakistan country team has chosen 2 solutions in Nepal for the learning exchange, namely: READ Centre and Daayitwa. Based on these solutions they have assessed which peers and stakeholders are needed.
Who do you choose for your learning group?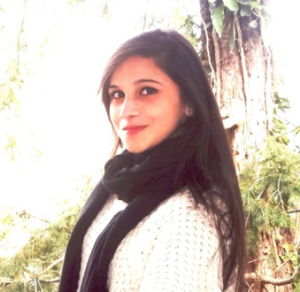 Bushra Ahmad
Age 24
Project Officer, Oxfam Pakistan
From Islamabad
My motivation stems from a strongly held believe that youth entrepreneurship and employment in contemporary era are the keys to empower youth especially young girls in a self sustainable manner. Furthermore I am really interested to witness pragmatic solutions which are working to strength ecosystems which engage, support and enable youth in a way that they are able to give back to their communities as they see fit. More importantly in relation to rural hub my area of interest is also focused to gather learning's from impact models of diverse hubs built with foundations of social enterprise providing multiple models of earning for and by youth. Last but not the least I would also be keen to learn numerous ways in which mobility issue for rural girls has been addressed and how a young entrepreneur is mentored and nurtured by an expert as young as the one who he/she is teaching.
Being a girl myself I know how important and serious the issue of mobility for a young girl is whether she resides in urban or rural vicinity. Hence my sole concern is to bring back and implement some real time, cost effective solutions around addressing the problems of mobility for young girls residing in rural areas of Pakistan. Furthermore I would be coming back with diverse range of solutions with which we can map and engage fellow youth who are mentors for aspiring entrepreneurs.  Last but not the least self sustainability models of Read centre is definitely something which I'll extract and implement the learning in context of Pakistan.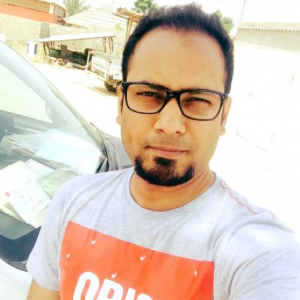 Shahzad Shakeel
Age 31
Project Officer, Oxfam Pakistan
From Islamabad
I want to learn and develop a nexus of highly motivated people who believe in changing conditions for a better life. In this specific trip I am so looking forward to learn around issues of women mobility, tools for entrepreneurship and concept of business HUB/centres. Moreover, I strongly believe that learning through observations especially immersion will enable me to acquire real knowledge of the issues and ways to resolve it. Also, I am also very hopeful to bring back lot of stories and models that can help communities of Pakistan especially young girls to come out of the current situation and live a better life.
I would really like to adapt successful models and unlock possibilities of social innovation. I will be better able to make design changes in project implementation and overcome issues that prevail in our communities. Moreover, I will also be helping youth to develop sustainable and innovation solution to empower themselves and become a change agent. Also, I would like to develop a platform of such people that can guide over the time and the process of learning continued.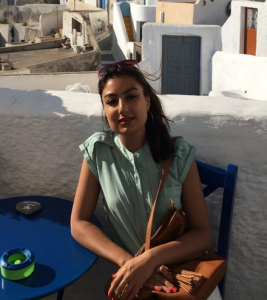 Mehvish Arifeen
Age 30
Business women
From Lahore
I would like to learn best practices for community development and to exchange learnings and ideas with my peers on the trip.
I will implement the learnings in my local communities during community mobilization sessions.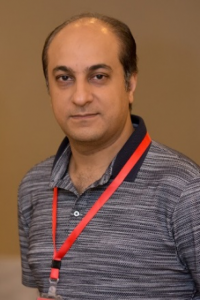 Moshin Kazmi
Age 36
Program Manager, TiE Islamabad
From Islamabad
My motivation to participate in this program is to experience mutual learning with representatives from the READ Center and Daayitwa (WREAP model) in Nepal to explore ways that can be employed to establish and run women initiatives in Pakistan to improve lives of women at the grassroots, to create opportunities for them to live up to their potential and to enable them to mentor other women to do the same. Given the lack of young female mentors in Pakistan, I believe I would be able to apply the learnings of this program directly towards encouraging women to help each other carve their way to success.
After the exchange, I would be able to directly apply the learnings at grassroots level, working with youth and women who are part of the EYW project and fulfil the objective of building a supportive community to provide opportunities to young women so that they can overcome obstacles like lack of skill development, access to education and training and lack of funding for new ventures.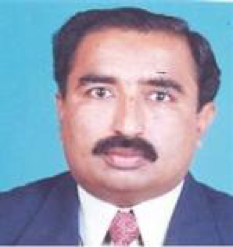 Ijaz Ahmad
Age 50
Minister Provincial Disaster Management, Punjab
From Layyah
I want to learn the concept of HUB and how we can adopt this concept of HUB for communities and youth of Layyah. I have been working for development of Layyah and am very much concerned about development of youth of Layyah and through this trip I have opportunity to learn youth development model in Nepal which will enrich my exposure. Layyah is very backword area with very limited opportunities for youth. This will be an opportunity to bring some practical and youth related initiatives from international exposure for youth of Layyah.
Learning from this trip will help me to understand the concept of HUB which Bargad is going to formulate in Layyah. By profession, I am a former and I am interested to promote modern forming in Layyah. I will help Bargad to gain support from District government and local government plus industry of Layyah. Moreover I have been serving communities of Layyah from many years so I can generate community support for them. I will be brand ambassador of this project in city and provincial governments. Moreover I can help formulate youth groups in UCs. I will join Steering Committee of the project. I will help Bargad to develop and strengthen collaborative mechanism with Government departments at district and provincial level.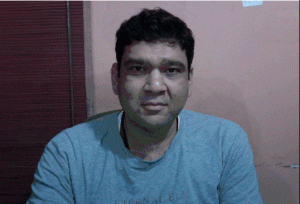 Sarmad Raza Nayak
Age 38
Project Manager, Empower Youth for Work
From Layyah
As a project manager in Empower Youth for Work project in Layyah, we are in process of designing and reshaping the project implementation strategies.  Therefore, it will be a great opportunity to steer our project as per learning from other context. My learning objectives are 1) Concept of the Rural Hub 2)  How to address women mobility issues and 3) What are the choices for women to become empowered socially and economically.
As I am directly implementing the project so I will build up an analogous for my work in Layyah and will improve in implementation in various ways. I will be better able to understand the strategies and tools that can be used to enhance economic opportunities for the youth in Layyah, Punjab, Pakistan.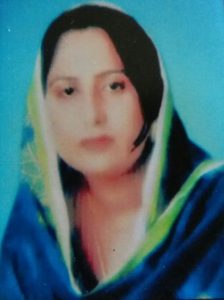 Zubaida
Age 49
Primary School Teacher
From Kotri
Being a teacher, women rights activist and social activist, I usually engage or interact with such organizations which focus on welfare of women. CYAAD, under the umbrella of Empower Youth for Work, in collaboration of Oxfam focuses on women youth in district Jamshoro. This is a motivation aspect for me and for our youth women who really want something change in their lives.
As I already expressed my hobbies in the above paragraph how do engage myself in different women's socio-economic uplifting and human activism. When an organization makes my participation in international workshop, they really boost-up my motivation level and give me space to play vital role for the betterment of the youth women as well as for holistic society.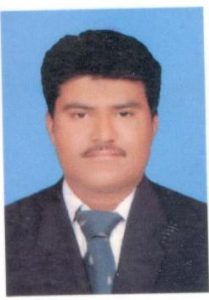 Ghulam Murtaza
Age 31
Local Services Manager
From Jamshoro
The motivation to attend the E-Motive exchange is to understand the essence of E-motive to find solution of existing problems on the one hand. And learn from most professionals who sought solutions of the problems in a systematic manner through online tools. In addition to that, I would also please to learn the impacts of such solution on the indigenous people who were facing problems in their colloquial life.
Women especially youth girls can't contribute or play their vital role in society due to cultural and religious restrictions mainly. They are bound at the holes of their houses. They are not convenient completely to contribute in uplifting the economic, social & infrastructural development of the society. Having attended E-motive workshop, I would try to apply the learning of the workshop and find the solution of the problems at local level.