E-Motive workshop at Partos Innovation Festival
E-Motive workshop at Partos Innovation Festival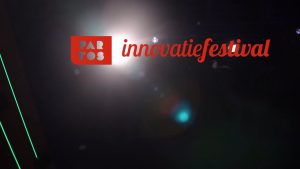 On 12 October E-Motive will give a workshop at the Partos Innovation Festival.
In their workshop, E-Motive expert Ronald van Moorten and Utrecht University researcher Maartje Willemijn Smits will show participants the unique method of E-Motive. With the Oxfam country teams Pakistan and Bangladesh E-Motive is currently testing its collaborative peer-to-peer learning approach to address rural opportunities for youth, and the challenge of youth employment. Van Moorten will show how E-Motive's method works in the current cases of Pakistan and Bangladesh. Smits is currently mounting the E-Motive south-south learning in these pilots on rural hubs. She will present her outcomes and conclusions on this type of learning, so far.
The Partos Innovation Festival is a festive and joyful mix of inspiration, learning by doing and networking. The programme is a full day of sessions and speakers that will provide you with new skills and insights.
Find more information on the Partos Innovation Festival on their website.
The festival will be held at the Royal Tropical Institute (KIT) in Amsterdam. Tickets are €35 for Partos-members and students, and €55 for regular tickets. Tickets can be bought