Meet our committee of experts
Meet our committee of experts
Meet our expert committee to map, select and validate solutions to set up rural Hubs.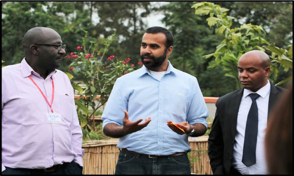 Rizwaan Khambata is in the middle. Rizwaan is a development professional who believes that youth entrepreneurship and employment are the keys to sustainable development. His primary interest is strengthening ecosystems that engage and support youth to effect change in their communities as they see fit. Rizwaan has a Master's in public administration from Leiden University in the Netherlands, and Bachelor degrees in economics and business administration at Truman State University, USA. His career started in India where he created strategies for NGOs to communicate with and fundraise from more diverse audiences. He was also part of the founding team at Openº/ Civic, a platform that supports civic leaders and hub makers across the world. While there, he researched the business and impact models of diverse hubs and civic spaces. Previously, Rizwaan co-founded the Young Entrepreneurs Project in Afghanistan for potential and existing youth entrepreneurs. There he built an internship program that developed college students' skills and matched them with careers. Rizwaan currently lives in Tanzania and is exploring avenues for collaboration among youth engagement organizations. He hopes to one day own his own ice-cream shop.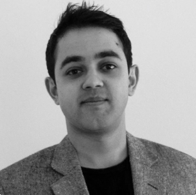 Nimesh Ghimire has been deeply involved in experimenting with – and learning from – grassroots engagement and innovation models for the last several years, having co-led the design and implementation of two Innovation Labs in rural Nepal – a collaboration and resource space for community members to come together to design their own solutions to pressing local challenges. A member of the British Council's Global Changemakers network, he also worked as part of World Economic Forum's Global Agenda Council on Next Generation, providing youth voice and perspective to issues pertinent to the next generation. In 2009, Nimesh was selected as one of Asia-Pacific's 100 most promising young social entrepreneurs by FYSE, a Hong-kong based foundation.
Nimesh currently lives in Washington DC and works at Ashoka, a global organization that identifies and invests in world's leading social entrepreneurs.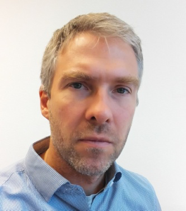 Marc de Klerk graduated at Utrecht University as International Economist and Economic Geographer and specialized in international organizational theory and development. After a short internship at UNDP in Honduras, he spent 6 years in Bosnia-Herzegovina and the other South East European countries. Working as a advisor, freelance consultant and entrepreneur, Marc became an experienced small business, organisation, and entrepreneurship development consultant. He worked in various sectors including renewable energy, food processing, IT, sustainable tourism and the cultural industry. Afterwards, he worked at Enclude (Triodos Facet) and further deepened this expertise through various assignments including training material development, training of trainers/advisors, evaluations, management of development projects, and research & analysis assignments, in fields of BDS and access to finance. He then moved to SPARK for 4 years to be managing the Enterprise Development programme funded by the Dutch government (MFSII), implemented in 5 countries. The programme included business plan competitions, training courses, BDS development and delivery, direct access to financing. The programme additionally included capacity building of local partner organisations, developing financing instruments for businesses (including the IGNITE private equity fund), and developing and implementing business advocacy agenda and strategy. At Oxfam Novib, Marc is part of the Innovation Star, where he is engaged to set-up an investor's network for SME's that are supported by various programmes. In addition he is supporting BDS programmes and other innovative business and entrepreneurship support initiatives.