Muslim gays and lesbians, a role model
Project
Muslim gays and lesbians, a role model
Muslim gays and lesbians, transgendered and bisexual (LGTB) Muslims across the world struggle with balancing their belief and their sexuality. Dutch gay interest organization COC realized it had insufficient expertise on homosexuality in the context of religion. The South African organization The Inner Circle is expert on sexuality, gender identity and Islam. The Inner Circle's thinking was introduced in the Netherlands through E-Motive exchanges.
Description
How to balance being gay or lesbian and Muslim?
Muslim gays, lesbian, transgendered and bisexual (LGTB) across the world struggle with balancing their belief and their sexuality. Dutch gay interest organization COC realized it had insufficient expertise on homosexuality in the context of religion. The South African organization The Inner Circle is expert on sexuality, gender identity and Islam. The Inner Circle's thinking was introduced in the Netherlands through E-Motive exchanges.
Need for knowledge of Islam
Organizations for gay and lesbian rights do not always have the right knowledge of Islam to enter into a credible dialogue with the target group. It is also a very sensitive subject within the Muslim community. Talking about the taboo demands credible and reliable role models. The Inner Circle from South Africa was founded by imam Muhsin Hendricks, who had come out of the closet. That makes him a unique role model.
Using the Koran to reflect on your sexuality
The Inner Circle from South Africa has developed workshop and training manuals that allow people to use the Koran to reflect on their own sexuality. Homosexuality is viewed both from a human rights perspective and a religious one. Hendricks uses his Koran studies to talk about prejudices, resistance and sensitivities and give his own vision. LGBT Muslims can then continue their process of self-acceptance without abandoning their religion.
Common ground: exchanges between The Inner Circle and COC
From 2010 to 2013 there have been multiple exchanges between the COC, key figures from the Muslim community in the Netherlands and The Inner Circle, under the name Common Ground. This had a huge impact in the Netherlands. Several active movements have since got off the ground, such as 'the Turkish boat' during the Gay Pride canal parade in Amsterdam (initiative of Döne Fil) and the Moroccan community Gay Straight Alliance Integration.
The introduction of the Netherlands to Muhsin Hendricks was a stormy one. Rarely has the COC had so many media requests. Muhsin's visit to the Netherlands turned into a programme full of interviews and appearances in the national media. What should have been an introduction for the COC and a few closed groups with Muhsin Hendricks' thinking, became a meeting with the entire Netherlands. Now known as the Pink Imam, Muhsin has been influential in the lives of many. Thanks to the media many people were reached and their minds opened.
Impact of the exchange
After three years of intensive collaboration, the exchange between the COC and The Inner Circle shows us how organizations can support each other in the work they do. As a 'mainstream' LGBT organization, the COC was pleased to have access to an unknown area: theological discussion and constructive dialogue with the Muslim community. On the other side, The Inner Circle got the great opportunity to access the COC's huge network and to start not only to 'mainstream' its own ideas, but also to put its ideology in the context of human rights issues. In November 2012 The Inner Circle visited the Human Rights Council in Geneva and talked with a group of policy-makers from several countries. This made clear that the knowledge and experience of The Inner Circle can be purposefully used with the COC's support. With the help of E-Motive, The Inner Circle has visited Europe several times. The Inner Circle was able to coach several young Muslim LGBTs, and together with them helped to set up Ma'ruf (COC). The Inner Circle and Ma'ruf, and others, are now part of the Global Queer Muslim Network.
Pieter Boone, manager COC-NL:

"Meeting this very special South African organization led by imam Muhsin Hendricks has led to historic development in the Netherlands. Thanks to this organization the lives of thousands of people will be influenced"

"It was very pleasant, new, special and stimulating. It has helped such a lot. We had never thought that the concept of reverse development co-operation would have such an impact on Dutch society"
A number of global surveys indicate that cultural differences are of a serious concern to the global stability. It's a common phenomenon that there is a cultural gap between Muslims and non-Muslims and trends indicate that this gap is widening resulting in increasing local, regional and global tension. It requires a constructive and in depth dialogue between crucial stakeholders of both sides to raise interest, knowledge and mutual respect and take common prejudices away. Such a dialogue requires leadership and TIC has shown both that ability as well as the background to guide processes that lead towards reconciliation both on personal, as well as society level. Today we see an emerging global Queer Movement that informs, motivates, mobilizes and engages more and more stakeholders in the global dialogue and The Inner Circle is the global leader of this movement. Eventually it requires the participation of state, society, civil society and Queer Muslims to increase mutual understanding and respect.
Method
Muhsin Hendricks uses his extensive study of the Koran to unravel preconditioned and deeply rooted resistance in the Muslim community against homosexuality. This theory allows LGBT Muslims to make progress in their process of self-acceptance, whilst at the same time this information is fundamental in engaging the mainstream Muslim community in a dialogue on LGBT. In this sense Hendricks' theory opens doors that have been presumed shut for decades.
Until E-Motive enabled the COC to set up the Common Ground projects, the Netherlands lacked a discussion on sexuality, gender identity and Islam. In recent years the COC and migrant organizations have been engaged in raising the issue of homosexuality in migrant circles, but that was rarely done in the context of religion. All the stakeholders – LGBT and migrant organizations, religious leaders and migrant communities – acknowledged that a dialogue in a theological context would be a bridge too far, and many people believed, and believe, that homosexuality and Islam are mutually exclusive. At all levels and in every country, right up to the United Nations, the dialogue on homosexuality and Islam is avoided. Or the dialogue is quickly ended by Muslims with the comment that the theology does not permit homosexuality.
Muhsin Hendricks thinks differently about this. His studies of theology have enabled him to nuance, interpret and start a dialogue underpinned by knowledge and information. Not to confront, but to keep feeding allies with insights, knowledge and arguments. That has resulted first of all in The Inner Circle's special focus: supporting LGBT Muslims in their self-acceptance. Muhsin Hendricks' study and theory empowers them to be LGBT and Muslim.
Hendricks is also active at UN conferences or in a dialogue with imams. He opens doors to enable discussions about the issue. Alongside threats, respect for the imam is growing, as is his network. He is currently collaboration with partners of Oxfam in Pakistan, South Africa, the Netherlands and in other Muslim countries.
Common Ground
Common Ground I, the first exchange, was a meeting of migrant organizations with The Inner Circle. The SMN, IOT and COC travelled to South Africa and an alliance was forged between the Dutch gay and lesbian movement and migrant organizations. An alliance that is today indispensable in dealing with issues that not only concern LGBTs.
Common Ground III, led to the foundation of Ma'ruf, an independent organization with a powerful basis of knowledge, insight and people. Ma'ruf is focussed on the question: how can sexuality and gender identity be united with Islam. There is a dire need for knowledge, leadership and capacity, and with Ma'ruf the Netherlands is the only country in Europe that has an organization mandated to deal with this.
Partners
COC Netherlands
COC Netherlands has been advocating the rights of lesbian women, gay men, bisexuals and transgenders (LGBT's) from 1946 on. COC strives for the decriminalization of sexual orientation and gender identity and for equal rights, emancipation and social acceptance of LGBT's in the Netherlands and all over the world. COC is one of the few LGBT organisations that has a special consultative status with the United Nations.
The Inner Circle
The Inner Circle is a human rights organization that deals with Islam, gender and sexual diversity from an Islamic theological perspective. The Inner Circle works internationally and supports international affiliate organizations to do similar work, within an Islamic framework. The Inner Circle empowers and raises consciousness amongst Muslims and assists sexually diverse Muslims to reconcile Islam with their sexuality. TIC employs independent reasoning to create a paradigm shift in the Muslim community, locally, nationally and internationally. Their vision is to transform society into one of inter-connectedness and inclusivity of different faiths and beliefs around gender and sexual diversity.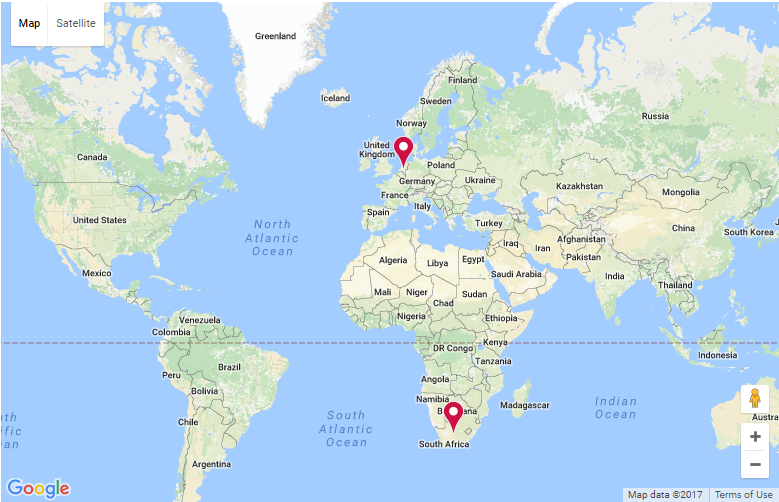 Contact Details
COC Nederland

P. Boone
p.boone@coc.nl
www.coc.nl

The Inner Circle

Muhsin Hendricks
muhsin@theinnercircle.org.za
www.theinnercircle.org.za