Storytelling in Education
Project
Storytelling in Education
Storytelling has always been a powerful method of education – creative, interactive, beautiful, almost free of costs and suitable for everybody and at any place. Both formal and non-formal education in Mexico and Poland needs this kind of methods to encourage independent thinking and raise the awareness on local and global issues.
The storytellers, teachers and educators exchanged their methods of work: storytelling styles, issues that might be covered with stories (e.g. human rights, gender, ecology, cultural heritage), the way of organising themselves in their local communities and in a cooperation with authorities and institutions.
This E-Motive exchange has been a very inspiring experience and led to a long-term cooperation: now there are common storytelling programs performed in Mexico and Poland, a few illustrated books with stories were published in Polish. The program was also recognised by local authorities which provided additional financial support to continue Mexican-Polish cooperation.
Description
Why this exchange?
Storytelling is an alternative to test-based school knowledge and superficial media messages. In Poland it is hardly known while in Mexico it is a well-established educational activity, recognised art and ancient, but still alive, tradition.
The storytellers, teachers and educators in Poland need more courage, ideas and skills to use storytelling in their educational work with children and youth. Mexican storytellers look for inspiration, new contacts and possibilities to promote storytelling abroad. E-Motive seemed perfect for that!
Method
How: solutions/ methods/ results
Storytelling is used to explain serious issues, to inspire discussion, to encourage reflection, to share opinions, to raise the awareness, to broaden views and develop creative thinking. It is often followed by artistic actions that deepen the reflection on a certain topic.
There are as many ways to tell the story as there are storytellers – that's why storytelling is so unique and exciting. The storytellers from Mexico and Poland learnt new techniques of constructing the story, keeping the attention of the audience, tackling difficult issues, working with the voice, gesture and body etc. Besides they learnt about the way storytellers organise themselves and how they cooperate with educational and cultural institutions in order to reach wider public. Polish and Mexican storytellers created manuals and illustrated books for children and adults which promote the idea of storytelling and E- Motive.
What:
Mexico: Mexico City, Puebla, Celaya
Poland: Poznań, Turek
More than 20 storytellers, teachers and educators from Mexico and Poland took part in the E-Motive exchange. They've learned new storytelling techniques, worked beyond the languages, shared stories and created books together.
They were involved in activities addressed to wider public: workshops for children, teachers and parents, storytelling performances and the festival of stories.
Partners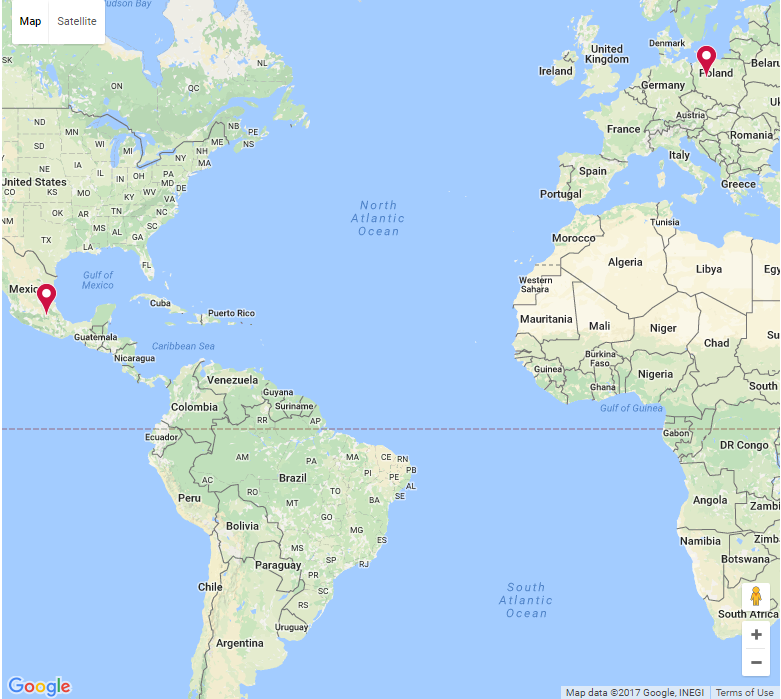 Contact details
Contact persons:
Poland:
Aneta Cruz-Kąciak, aneta@tresnaranjas.pl
Szymon Góralczyk, kontakt@karawanaopowiesci.pl
Mexico:
Gala, puncatapunplasplas@gmail.com Marconio, soymarconio@gmail.com Daniel Gallo, danielgallo@pezgordoz.com