Throwback Thursday: E-Motive at Afrikadag 2014
Throwback Thursday: E-Motive at Afrikadag 2014
E-Motive at Africaday 2014
Africaday 2014 was about Democracy, Good governance and Human rights and Foundation Max van der Stoel(FMS) invited some very interesting guests. E-Motive and our partners CEW-It (James Mwirima) and NCDO (Christine Carabain, Kirsten van Reisen) and Dutch farm Experience (Katrien van 't Hooft & Wim Goris, Agri-profocus) was part of the africaday and they organized two of the workshops about milk quality & antibiotics and Knowledge sharing as future for development cooperation.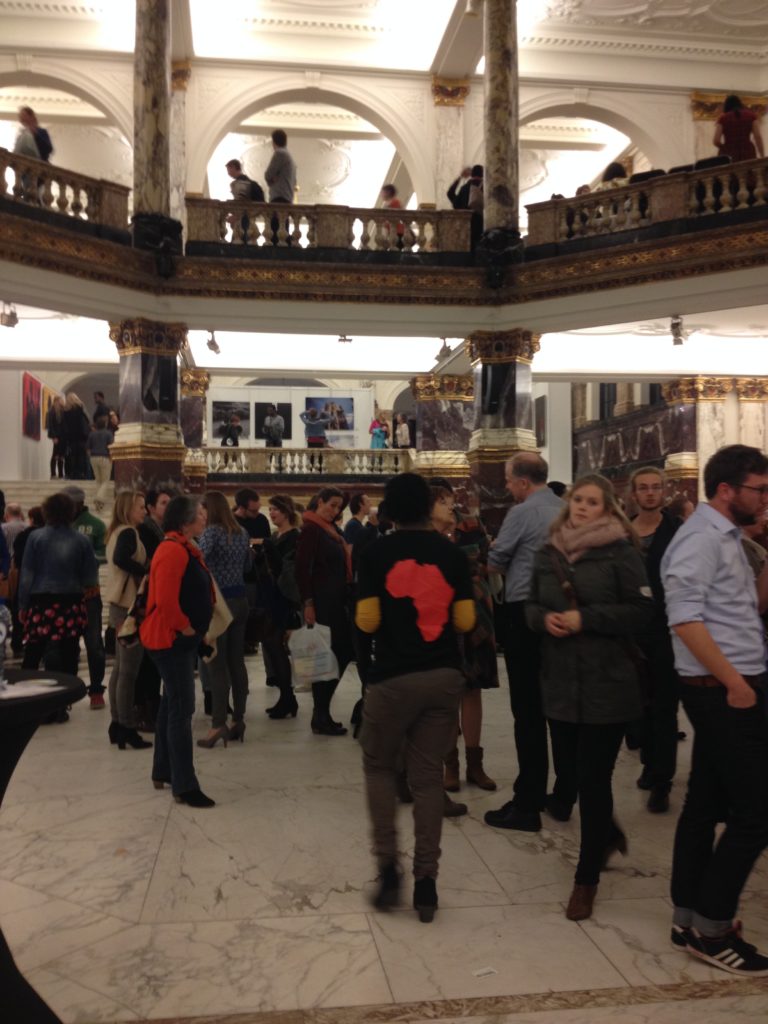 E-Motive's Indian exchange group visiting the Afrikadag!                                                                                                                     The workshop 'Milk quality at stake!', organized and accompanied by Katrien van 't Hooft and Wim Goris, was about the resistance of antibiotics. For this workshop Katrien and Wim invited Getachew Gebru (President of ESAP), Dr. Nagari (Director Animal Husbandry, Karnatak Milk Federation), Mr. Sjoerd Miedema and Mrs. Janna van der Meer (Friesland Miedema Natuurlijk) and Nagaraja Belli Narayanaswamy (Karnata Milk Federation) to tell more about there solutions to this problem and this global threat. The workshop was also part of a two week E-Motive exchange-program from India to the Netherlands.> Read more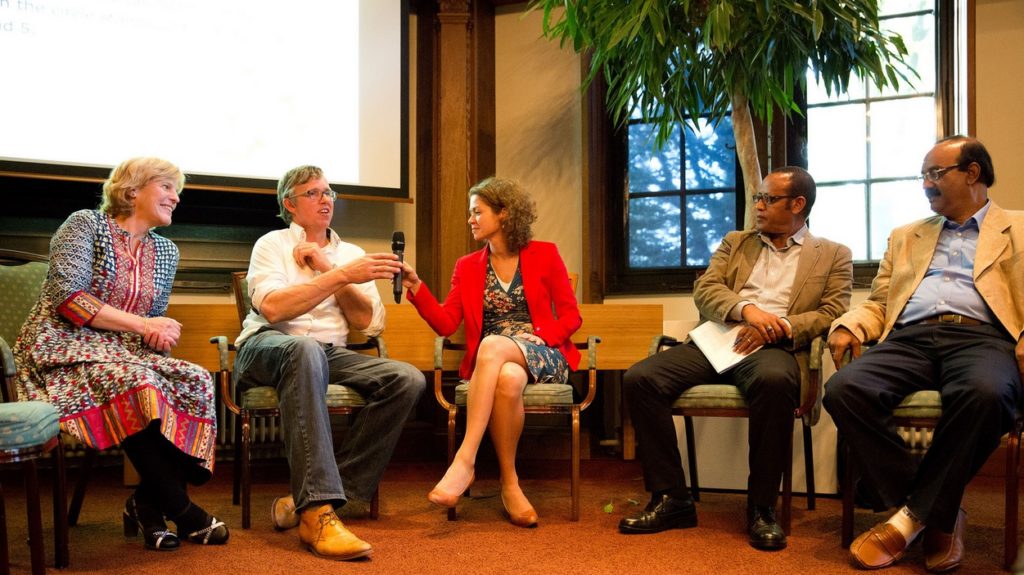 E-Motive's James is sitting next to Joyce Banda, former and first president of Malawi, talking about good governance!                   James Mwirima was, besides the workshop with NCDO about Knowledge sharing is the future, also part of the Democracy in Africa debate, together with Joyce Banda former and first female President of Malawi and Mo Ibrahim the founder of the Mo Ibrahim Foundation, also with Hans Bruning director of Netherlands Institute for Multiparty Democracy, Kati Piri MEP for the PvdA  and André Gerrits a professor at Leiden University. It was a very interesting debate about democracy in Afrika from different perspectives > Read more about this day (dutch)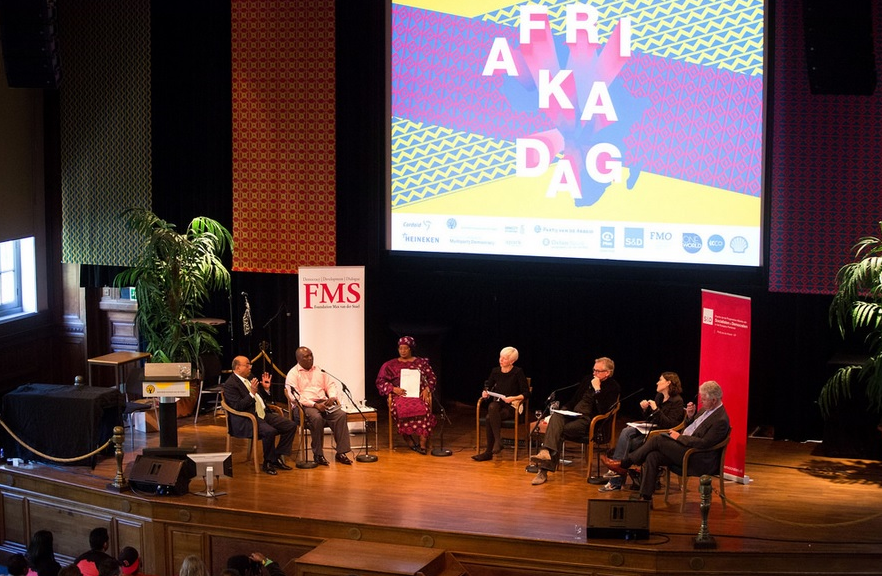 Specifically to the Afrika Dag, it was a well organized and highly successful event. Right from the ushering through the opening ceremony, the various workshops and the exhibitions, it was a huge success. The quality of the debate was good, what with the broad spectrum of speakers. It was also another opportunity for making connections with new people, new programs and new opportunities. At least I got a few new connections which are am now pursuing for further business.'

                                                                                                                                                                     James Mwirima 
E-Motive stand! 
At our E-Motive stand everyone at the Africa day could won this beautiful E-Motive Goodie Basket! But there was only one winner! Meet the representative E-Motive team behind the stand and goodiebasket!