Rural advocacy Bangladesh
Foster programming
The international learning group is formed. Together they have determined goals, milestones, and developed a tailor-made learning programme to share, test and blend the chosen solutions in the local context.
Visiting 3 selected initiatives in India 
With passion and determination, Empower Youth for Work (EYW) Bangladesh team decided to visit the 3 selected initiatives in India. 4 youth representatives from Bangladesh have participated in this E-motive trip.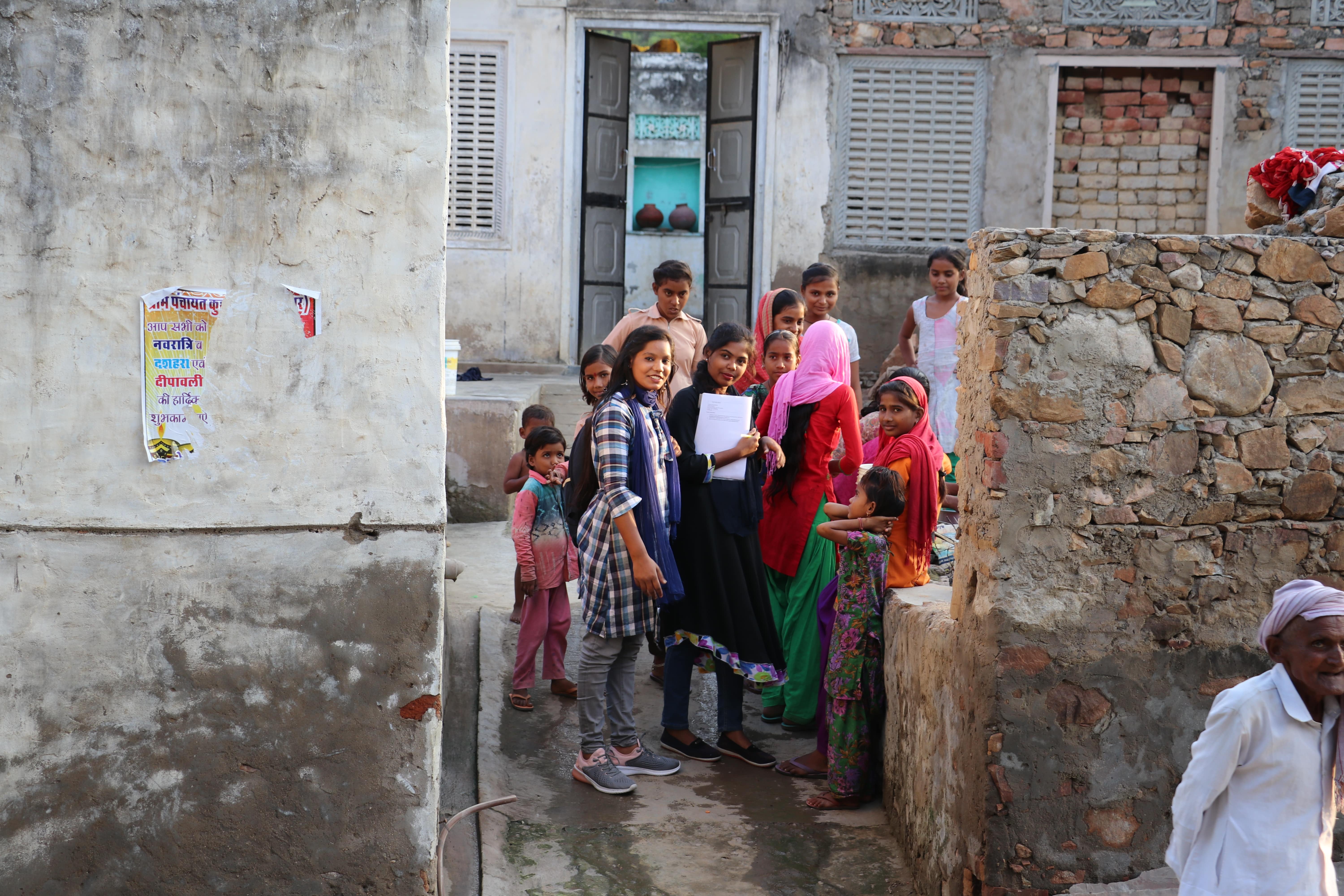 Challenges
Initially it is planned to include 6 youth representatives, 1 government official and 4 Oxfam staffs in the trip. However, 2 youth representatives and the government official did not succeed in getting their visa on time. This could have hindered the programme from achieving its best outcome. However, the team was determined and devoted, they use their action to prove that even with a small team they can guarantee the quality of learning.
Different from the other E-motive trips, expert for mapping the best practices was not recruited in this learning programme. Oxfam India has played an important role in the mapping process by connecting different youth organizations with the team. Among the recommended youth organizations, the team selected the 3 initiatives that can best provide the solutions to the learning questions.
The trip went on 
With this passion, EYW Bangladesh team overcame the challenges and successfully carried out the trip. In the following you can get an overview of the programme schedule:
Program field visit EYW Bangladesh to India peers
Date
Activity
Program field visit Restless Development

6th of October
Airport pickup

Check in hotel Jaipur

7th of October

8.00 am – 10.00 am

Small introduction session incl. security briefing

10.00 am pick up hotel

10.30 am – 4.30 pm

Incl. joint lunch

Meeting rural Youth and staff Restless Development

Topics incl.

Youth Accountability Advocates
Rallies
Influencing activities on local level
Toolkit

5.00 pm
Travel back to hotel

diner

8th of October

8.30 am pick up hotel

9.00 am – 5.00 pm

Incl joint lunch

Discuss topics incl.

Local media and social media
Teachers/ trainers incl how to motivate youngsters
Community leaders, impact
Youth stories, what is their motivation?
How to connect youth from local to national?

5.00 – 8.00 pm
Travel back to hotel and diner
9th of October

morning

Airport pick up

Travel back to Delhi

Airport pick up and Check in hotel

Reflection session on Restless Development

Program field visit  Pravah
9th of October

3.00 pm – 5.00 pm

Introduction session Pravah

Meeting Pravah staff and explain in general the model

10th of October

9.00 am – 5.00 pm

Hotel pick up 8.30am
Meet rural youth leaders and share stories
Meeting trainers
Meeting youth participants, youth leaders, staff Pravah, other stakeholders (community etc.)
Program filed visit YP Foundation
11th of October
Bottom up policy engagement process for young people
Youth insight platform
From local to national engagement of youth policy working group
Interaction with rural young leaders
Reflection and closure day
12th of October
Reflection on Pravah and YP foundation

Making concrete action plan for implementation in Bangladesh

Closing and celebration activities

13th of October
Travel back home