Rural advocacy Bangladesh
Challenge
Rural advocacy Bangladesh
Facts and Figures

To address the challenge of youth unemployment, lack of skills, youths lack agency and soft-skills necessary to become productive and active citizens in their community, the Empower Youth for work (EYW) project of Oxfam in Bangladesh is being implemented in 4 Upazilas under Rajshahi, Rangpur, Barishal and Khulna districts. The project targets 57998 youths (70% females) of 15-29 years of age living in climate affected vulnerable areas.
The project has established structured vertically tiered Youth Groups from Ward (community) to National level in all project locations: Ward Youth groups => Union Youth Apex Body (UYAB) => District Youth Advisory Board (DYAB) => National Youth Advisory Board (NYAB)
All these youth groups are working as a joint force to mobilize other youths and influence stakeholders in their communities to gain life skills, technical skills, economic opportunities and ensure connected civic participation of youths from local to national platforms.
The youth group members at community level meet every two months where they discuss on their issues, existing problems in their community. They explore opportunities for solution within their control, otherwise they raise the issue to the UYAB, then to DYAB.
Youth group members organize campaign at education institutes, community, on climate change, SRHR and Violence against women and girls' issues. They also working with local government body and support them to implement activities under local government budget.
Challenge from local to national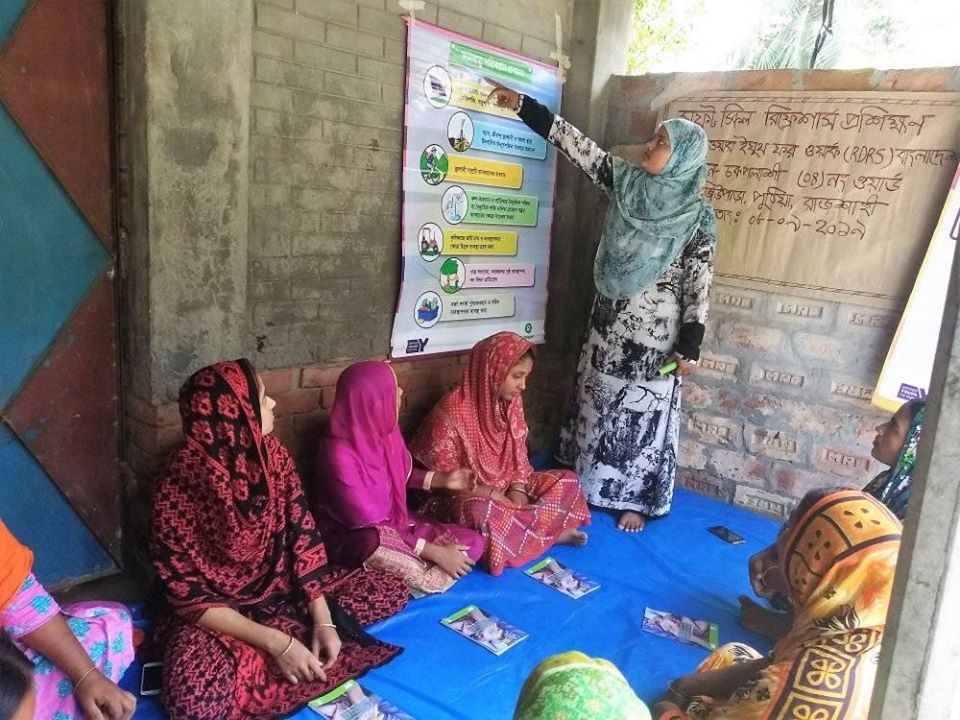 Rural youth groups in Bangladesh are very keen to bring positive change in their community. They are doing a lot of great work for the local community. However, they face with difficulties in bringing their voice and needs from local level to national level and influence the policy/decision making process.  They are able to identify their issues at local level, work with local government but some issues need more attention at national level. Rural youth in Bangladesh are interested to know:
How to carry forward the issues from local level to national level?
How to pull/ collect/ organize resources for infrastructure development (as training centre, club, library)?
How to be integrated in budget planning, allocation, utilizing and monitoring process from local to national level?
Ensure meaning participation of local government elected body in youth development.
How to be motivated for quality participation and playing active citizenship role as youth group members?
 How to sustain youth efforts/initiatives and create impact?