Dalareich Chocolate House
Project with solution
Dalareich Chocolate House
Opened in 2017 on the island of Bohol
Philippines
Dalareich Polot wasn't born with a golden spoon but she sure had luck on her side. With a name like Dalareich, which may sound like "dollar" and "rich" (she was actually named after a former Panglao mayor), you can never go wrong.

What if we tell you that the chocolate we are so used to eating – isn't made with pure chocolate?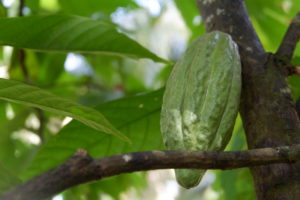 Challenge
Use international tourist market to have decent income for local farmers and entrepreneurs for local products.
Cacao is part of the culture of Bohol. With so much Spanish influence spread across Bohol, it has become the norm for Boholanos to have one to three (1-3) Cacao trees either in the back or front of their houses.  These trees have been ignored in the recent years and have not been given the attention they so richly deserve. Personal consumption to make "Tablea ", is the common use for the harvest from these historic trees.
"Bohol is already internationally famous for its Chocolate Hills, our goal is to add the title "Home of Chocolate" for visitors to this beautiful island. Our mission is to produce world-class chocolates made from the highest quality and locally sourced cacao through education, innovation and sustainable production.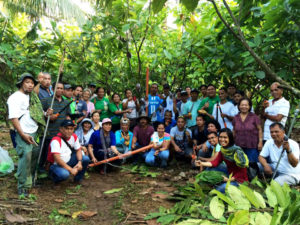 Solutions
We innovate the "Tablea" products that make it internationally competitive in terms of quality and packaging.
Build a chocolate factory where we can produce chocolate products to sell it to domestic and international tourists.
We develop bean to bar chocolate products and value adding products like pralines, cacao nibs and fruit coated with chocolate to further process the cacao in the island.
We capacitate and do lectures to the small holder farmers in the island on post-harvest processes and techniques to improve their farms.
To educate the local and do chocolate tasting to every visitor in the island then they would appreciate and support Philippine local chocolate.
We launched a project called "Adopt a tree and preserve Bohol's Cacao Heritage" -a campaign to rehabilitate the trees and provide additional income to the Cacao farmers and their families. Families that have been part of the lifeblood of Bohol for generations!The goal of our campaign is to raise funds to rehabilitate these unloved trees and bring them back to harvest again.
To submit entry and compete internationally for chocolate awards.
Results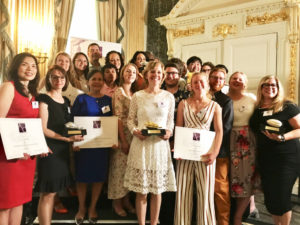 Dalareich Unsweetened Chocolate won a Gold Award in Academy of Chocolate Awards 2019 in London.
As of Sept 2020, adopt a Cacao Tree Project able to rehabilitate 3155 trees from 790 families in 16towns in the province.
Dalareich Chocolate House able to supply chocolates to the hotels/resorts and supermarkets all over the Philippines.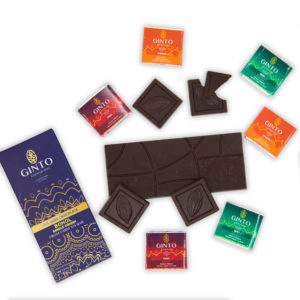 Dalareich chocolate products starting to supply chocolates to Japan, Australia and Singapore.
Young Boholana entrepreneur Dalareich Polot, who has been given the monicker the "Chocolate Princess of Bohol," won the APEC 2019 Business Efficiency and Success Target
Brief History:
Dalareich Food Products had its humble beginnings in 1994 as a small family business owned and managed by couple Mr. & Mrs. Ricardo Polot with the help of their daughter Dalareich, also known as 'Bohol Chocolate Princess', in the island of Bohol, Philippines. Through the years, the family manufactures unsweetened chocolates commonly known in the Philippines as 'Tableya', used to make hot chocolate drinks.
Starting an operation with only 5 kilos of cacao beans, the income generated was meager which barely served the family of 7. Mr. Ricardo Polot, who used to be a tricycle driver and Mrs. Elsa Polot, a street cleaner, quit their day jobs to focus and work full time in the business after one of their daughters, Dalareich, graduated from college in 2009.
Eager to help her parents, Dalareich's dream was to make bean-to-bar chocolate using their homegrown cacao beans in Bohol, Philippines. Her dream came to reality when she was selected as a scholar to study bean-to-bar chocolate making at Cacaolab of Ghent University in Belgium in 2014 where she learned from the top chocolate makers in the world. Upon returning to the Philippines, she immediately launched Ginto Chocolates, a social enterprise that makes bean-to-bar chocolates from locally grown cacao trees planted by smallholder farmers from different small towns of her own province, Bohol, which is known for its famous ' Chocolate Hills'.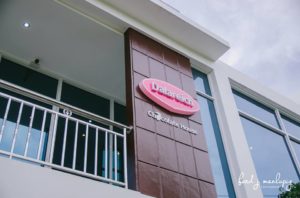 Last September 8, 2017, the family opened "Dalareich Chocolate House", where tourist who will visit Bohol, Philippines can see the whole production process and buy their chocolates. They also offer several chocolate workshops and events for locals and tourists.
Today, aside from its thriving business and the international recognition it received, it recently bagged Gold at the prestigious London-based Academy of Chocolate Awards in 2019, Dalareich and the whole Polot family are not only reaping the rewards of everything they worked hard for, they are also giving back to their community by empowering the cacao farmers in many different ways through their advocacy 'Adopt a Cacao Tree and Preserve's Bohol Cacao Heritage', the pilot project of which is the rehabilitation of heirloom cacao trees not only to preserve Bohol cacao heritage but also to help the farmers earn more income for their families.