Engaging Men in Accountable Practices (EMAP)
Project with solution
Engaging Men in Accountable Practices (EMAP)
A one-year primary prevention intervention created by the International Rescue Committee (IRC)
Kenya
The framework for EMAP is centered around Accountable Practice which provides a method and structure for honoring women's leadership and developing male engagement in a way that improves the lives of women and girls.
Challenge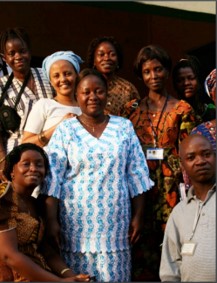 Solution and innovation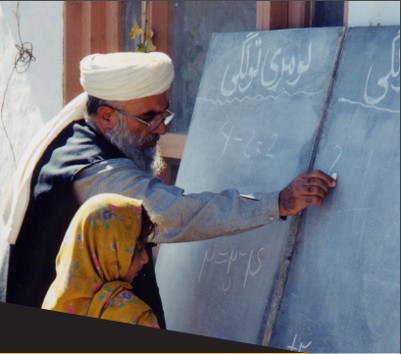 The approach aims to achieve behavior transformation at the individual level, drawing on an evidence-based, 1 year- long curriculum. The approach targets both women and men, with a special emphasis on men to enable to identify their role in preventing violence against women and become women's allies.
This intervention is guided by the voices of women and girls. Their testimony regarding types of violence experienced informs the curriculum used with men. Integral to this implementation is communicating that EMAP activities are not intended to diminish tradition or belief systems, but to encourage practices and beliefs that promote respect for women and non-violence. The intervention is specifically designed for use in humanitarian settings and has been field tested. (Photo Credits: Meredith Hutchinson)
Results and impact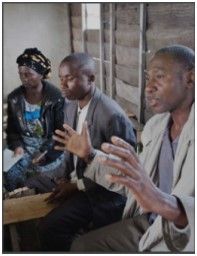 UNHCR rolled out EMAP in Dadaab Refugee Camp in Kenya. The project involved 480 men and women, garnered community interest, and has resulted in positive and transformative outcomes. The safety of women and girls became a central concern for the community, safe spaces for women were created, and participants became highly regarded and considered as role models in the community. Women reported increased cooperation on household responsibilities by their husbands as well as a positive change in husbands' attitudes toward violence. In Dadaab, EMAP was also linked to other programs, which resulted in enhanced livelihoods for intervention participants.
"It is important to talk to the women and find out what would be helpful to them, rather than making assumptions. If we don't ask women how we can help them to prevent violence, we may end up reinforcing the behaviors such as being controlling, making decisions for others and dominating. Instead we can ask women in our families and communities how we can support them in building a safer world." Male participant
If you are interested in more information on the EMAP project download the research package:
Introductory Guide (part 1)
Training Guide (part 2)
Implementation Guide (part 3)