The Refugee Employment and Skills Initiative (RESI)
Project with solution
The Refugee Employment and Skills Initiative (RESI)
Implemented by International Trade Centre and Norwegian Refugee Council in Kenya in 2017
Kenya
The five guiding principles of RESI projects are: collaboration, understanding, inclusivity, sustainability and results
The RESI project in Kenya works with Somali and Kenyan youth and women refugees in the Dadaab settlement and surrounding areas. RESI provides trade-led and market-based solutions to foster income generating opportunities for refugees and their hosts, helping build self-reliance and foster economic resilience. RESI tailors its activities with targeted private and public partnerships, builds strong market connections, and takes capacity building to the next level through relevant network connections, coaching and mentorship. With this approach, RESI ensures newly acquired skillsets translate into actual income gains.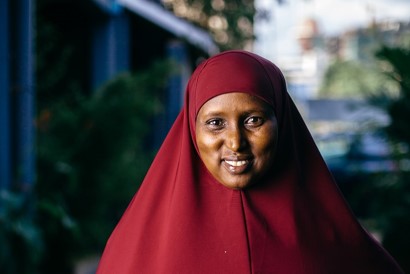 Challenge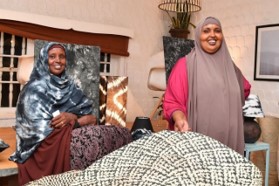 RESI believes there is a pressing need to shift from purely humanitarian or development responses towards more integrated durable solutions, leveraging the expertise and strengths of complementary partners.
According to RESI, Activating the humanitarian-development nexus means bridging the gap between approaches supporting immediate needs in emergency scenarios and those alleviating poverty in the long-term. This collaboration is much needed to support affected populations to become self-reliant and move away from dependence on humanitarian assistance.
Through capacity building, skill upgrading, market linkages, trade opportunities and governmental recognition, targeted populations are provided a set of tools and platforms through which they can become independent.
Solution and innovation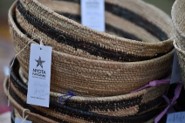 RESI operates through the following two-tier implementation:
1. Promoting the development of commercially valuable skills and market-linkages for refugees and host communities;
2. Supporting local small and medium-sized enterprises (SMEs) to grow and create economic opportunities for displacement affected populations through increased business.
Participant's acquired skills and connections support their access to sustainable economic opportunities and builds their confidence and independence. RESI harnesses the productive potential of refugees and host community members to respond to the demands of the local economy and eventually support their re-integration in their country of origin if they return home.
Collaboration with multiple actors is a key component of ITC's approach. RESI works with a diverse range of partners to solve key challenges related to displacement contexts and to build long lasting market connections. RESI engages market partners to harness opportunities for refugees and local communities. This unlocks access to local, regional and global value chains.
RESI innovates with a tailored mentorship and continuous coaching scheme, which complements the training received by refugees and host communities. The mentorship and coaching scheme provide practical guidance and motivational support that helps trainees apply their new skills to manage and overcome challenges they might experience.
Results and impact
RESI first brought its unique and tailored methodology to the Dadaab refugee camp in 2017. In 2018, the project expanded to Kakuma.
The RESI Dadaab project develops work opportunities for women and youth in the online freelancing and home décor sectors. The project allows refugees and host community members to gain commercially viable skills through targeted training and then supports them to join either value chains.
Through the online freelancing initiative, RESI has had the following results:
1. Over $2,908 USD was earned by online freelancers trained under the RESI project.
2. 46 online jobs were obtained by online freelancers.
3. Over 100 interviews for potential online jobs were received by online freelancers.
4. 21 online freelancing starter kits containing a laptop and headphones were issued to the highest performing and dedicated online freelancers.
5. Four dedicated coworking spaces equipped with computers, headphones and high- speed internet were opened in each of the three camps and in Dadaab Town.
"The bootcamp we have undergone was a great opportunity for us to learn new things and work beyond the refugee status". Jean-Marie Ndikumana, winner of the online freelancing Kakuma competition
View the RESI project brochure.