Youth gender champions Uganda
Knowledge sharing
Improve GALS better to Income generating income to bring quick benefits for young people
3 Youth groups all have started a pilot to have a joint business combined with gender friendly practices (GALS). We see that this brought more solidarity to work together and even equality in sharing the project work. This new scource for income is given a boost to the saving culture in these youth groups.
These are the 3 youth groups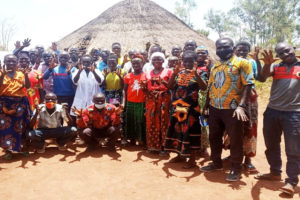 Group 1 St Mary Choir, Asianzu and Drileba youth groups working together and are connected to the NAFA GALS E- learning center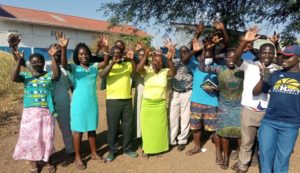 Group 2 - Pakwiyo GALS youth group is connected to WEDELAI GALS E-learning Centre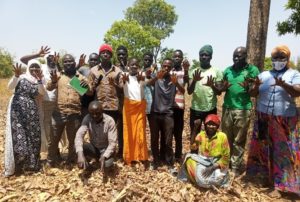 Group 3 - POROPORO Youth group is connected to the POROPORO GALS E-Learning Centre
Activities done by the youth groups in the pilots are:
Group business include savings, green house tomatoes project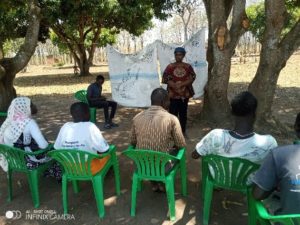 Interest other youth into business
Challenge norms like female youth are not for business or that certain work like for only male youth
Marketing opportunities for their tomatoes
Market their product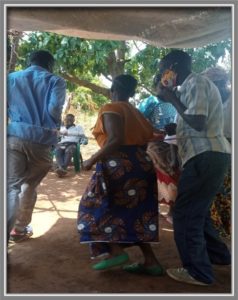 Use drama, music and dance
To entertain themselves and burn stress
To increase their visibility and respect in the community
Rise awareness about the E learning Centre
Act as a mobile E learning Centre
Each youth has their own Vision Road Journey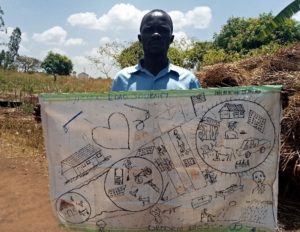 Because aside of the group vision they too do some other business to diversify incomes
Some are married, other in school so this is their life journey
Gives them purpose of life
Shows how their business and group business is interconnected
Helps them to focus and to save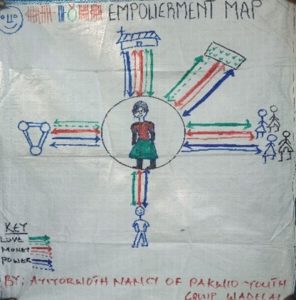 Using the Empowerment map
Maps and analyses her relationships and effect on her
Identifies those who empower and disempower her
Plans how to influence them
Identifies those she needs to reach out so that they can change
Comes out a confident, assertive youth with a strong voice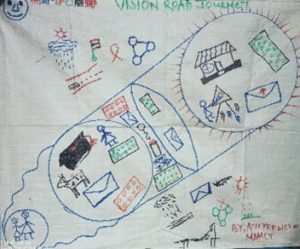 Individual Business Road Journey
Increase sale and diversify incomes
Identify markets and Address business challenges
Assess labour needs
Plan savings and Manage time well
Plan for changes in weather
Use of ICT in GALS practices
Some groups like Poroporo youth already collected money and bought one smart phone. The challenge is some youth cannot afford smart phones.
So those that had phones were using it to record trainings and search information on their Tomato project.
Recommendation from the youth for ICT options
Group face book account (interactive information sharing)
What's up group (interactive for members to effectively communicate)
Shoot and post U tube- Videos (for documentation and dissemination of success stories)
Group messaging (quick information sharing for those who might not have smart phones)
Google meeting with other youth (interactive with others youth, imperators or mentors) .
They need more training on effective smart phones use and strategies how other members can have phones.