Social protection of women working in the cleaning sector in Morocco
Context analysing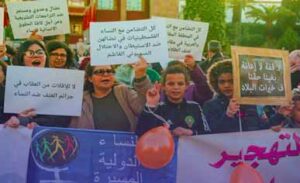 The problem of social protection and safe working conditions in the cleaning sector in Morocco is quite complicated. Women that clean the offices of companies work in vulnerable conditions. Their work is outside of regular working hours when the buildings are empty and they have to rely on unsafe public transportation. They are often young women who are single mothers with a low level of skills and education. Therefore there is a high pressure on them to generate income, yet their work contracts are precarious. Instead of being directly employed by the companies they clean, there is a formal and informal sector in which they rely on intermediaries who can easily exploit them. There is a law for the right to organize, but unions have weak structures and the women are often too afraid to raise their voice.
Who all hold a piece to the puzzle to solve this problem are the cleaning workers, the companies, the unions and trainers of empowerment. Possible strategies and solutions that we identified are:
Training the young women in knowledge and skills to empower them
Provide safe spaces for women to create solidarity
Mobilize unions to help women organize themselves
Work with companies to influence policies and practices
Create a data-base system to register transparent facts such as contract, conditions and payment
Set up an independent committee to register and investigate complaints
Set up an alert system.
Create a scorecard
Women need to meet to break the silence around the violence they suffer daily in their work, it is the only solution so that they constitute a force and manage to establish their legitimacy to claim their rights without they are reduced to the status of victims

Izgar Belrhali, GAFM
Meet our expert: Aïda Kheireddine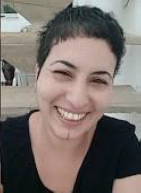 State graduate in social consulting (2006) and social affairs management (2008) from the National Institute for Social Action, Aïda Kheireddine is an independent consultant, specialized in the field of social development with 15 years of experience in various branches, such as supporting individuals and groups in accessing their rights; Project management; Monitoring, evaluation, learning and accountability system; organizational capacity development; Mediation and conduct of participatory consultation processes; social research around the themes: Intersectionality; Gender and inclusiveness; Migration and asylum; youth and employability; participatory democracy.