3 Sisters Adventure Trekking
Project with solution
3 Sisters Adventure Trekking
Founded in 1998, by Lucky Chhetri, Dicky Chhetri and Nicky Chhetri
Pokhara, Nepal

3 Sisters Adventure Trekking addresses socio-economic issues for underprivileged girls and women in Nepal through adventure tourism and sports.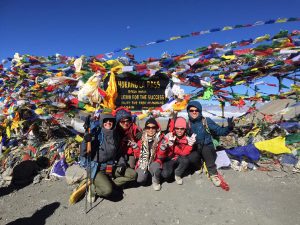 Challenge
Girls and women in Nepal, and especially those living in rural areas, continue to face discrimination and violence due to the patriarchal culture and their lack of knowledge and skills, psychological support, and economic opportunities. The greatest challenge 3 Sisters Adventure Trekking is addressing is socio-economic inequality in Nepal.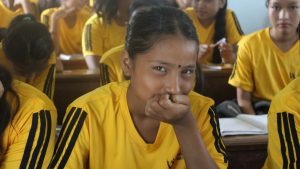 Solution and innovation
3 Sisters Adventure Trekking and Empowering Women of Nepal (EWN) work in partnership to empower, educate and create employment opportunities for underprivileged women in Nepal. Training is free of cost. During the training they gain all necessary knowledge and skills to become a trekking guide.
Immediately after the training, young girls join the paid apprentice program and work as trekking guides for 3 Sisters Adventure Trekking. Many of them also do freelance guiding for other companies while a few of our trainees have also started their own businesses. In addition, some of our trainees have also taken up other jobs not related to trekking and tourism.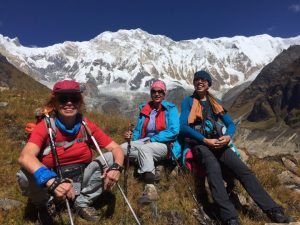 Results
3 Sisters Adventure Trekking has challenged the traditional Nepali society regarding the role and status of women in Nepal. It has proved that with knowledge, skills and perseverance women in Nepal can achieve all their dreams and aspirations in life. Due to the success of our program, the program has been replicated in India and in Nepal as well.
"Give a man a fish and you will feed him for a day; teach a man to fish and he will fish for his lifetime." And this is exactly what we do. At 3 Sisters we work with underprivileged girls and women. We do not provide sympathy to any one, rather we give trainees all the necessary knowledge, skills and support to improve their lives.