Sote Hub: We Are Turning Ideas Into Business
Project with solution
Sote Hub: We Are Turning Ideas Into Business
Founded in 2015 by David Ogiga and Jakub Simek
Kenya
The Sote Hub is a business incubator for graduates, exposing them to mentorship, training, and networking opportunities.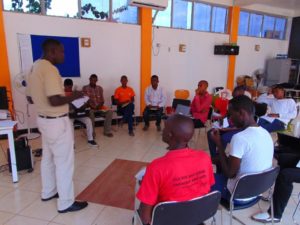 Challenge
There is a lack of ICT skills and business thinking among young people. Especially in rural districts, youngsters are in need of practical trainings. Most investors and governments have no interest in rural youth, because rural districts are too far away. The existing Hubs are only set in urban areas of Kenya. There is a need for Hubs in rural districts that are focused on creating sustainable opportunities for rural youngsters on employment.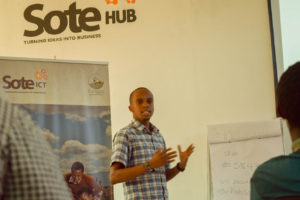 Solution and innovation
Sote Hub is one of the first rural Hubs in Kenya that addresses the shortcoming of practical training in ICT, finance and marketing skills. Sote Hub provides an open space for young innovators, startup companies, incubation and the community. It is a place for network opportunities, skills development, impact sourcing, and co-working. Sote Hub has a unique model that works as an incubation system. After being shortlisted for incubation, entrepreneurs will be supported with seed capital and have a 12-month membership. The Hub provides the facilities, space and resources to grow the business. As their smart business model, Sote Hub has a group of consultancies who sell their services and technology on ICT and business thinking to schools, local companies, NGO's and government. This allows them to joint with graduates with relevant experience to work on local and technical problems.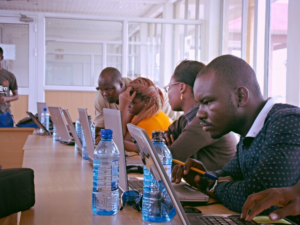 Results
The Sote Hub builds on 5 years of experience with the Sote ICT school projects. More than 6000 students benefited from these trainings. In 2015 they set up the Sote Hub for students who graduated and would like to set up their real enterprises. Within half a year after the launch of Sote Hub 18 enterprises were established. Sote Hub started to cooperate closely with iHub and Swahilibox, two other Hub initiatives. Sote Hub was financially supported by Slovak Aid and Pontis Foundation during set up.
"It is encouraging to note that there is progression in the virtual companies created by our students. I urge you to pick up the business skills offered through this initiative as the knowledge you acquire at this tender age will be instrumental in your lives as entrepreneurs." Governor Mruttu.