Project with solution
The Hubli Sandbox
Founded in 2008 by Deshpande Foundation
India
The Hubli Sandbox is an ecosystem that supports mission-driven individuals to come up with sustainable and scalable enterprises having social and economic impact.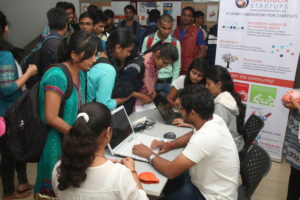 Challenge
As communities in India grapple with myriad challenges and opportunities, there is a need for nurturing and supporting the next generation of local entrepreneurs who develop both the desire and capacity to be problem solvers in their own communities. However, there is a lack of a cohesive ecosystem that supports entrepreneurship while providing necessary resources needed to turn business and social impact ideas into successful enterprises.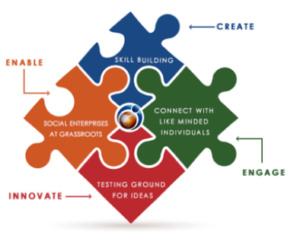 Solution and innovation
The aim of the Hubli Sandbox is to create an environment where innovative approaches to addressing social challenges is encouraged. The value of the Sandbox lies in its ability to identify synergies and explore potential collaboration among the catalyst network. The success lies in just the ability to execute but also strategic support, challenging enterprises to impact larger populations and work more efficiently.
Hubli Sandbox works in compact geographic area they call '(social) innovation sandbox', a living laboratory for a diverse range of entrepreneurs and development practitioners to get their ideas tested, strengthened and sustained over a period of time. Applying a 'bottom up' approach to building scalable solutions, the Hubli Sandbox works to create an effective ecosystem where resources are put to use through entrepreneurship, innovation and sustainability. At the bottom of sandbox approach is the quest to create critical mass to take up entrepreneurial solutions of various magnitudes and scope in rural communities.
In particular, the Hubli Sandbox works on:
Growing Startups and Local Business: help jumpstart projects where an investment might enable individuals and organizations to achieve critical milestones on their path towards self-sustainability and scalability
Community engagement: increase sharing of information, good practices, and other resources; encourage mentoring, and to develop socially responsible leadership
Spreading the Entrepreneurial Mindset: increase awareness and to strengthen knowledge and skills capacity for entrepreneurial and leadership development
Convening and Networking: To nurture and facilitate ties between individuals and organizations and to showcase successful endeavours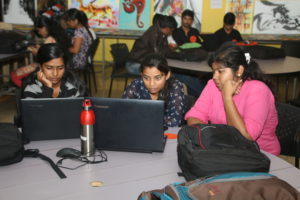 Results
Since 2008 Hubli Sandbox helped to redefine more than 200 ideas. They have supported over 50 start ups and generated over 500 jobs by supporting the business in local economies. They have over 65 mentors, and 4 incubation centers. In the past years, they have created an effective ecosystem for entrepreneurs, supporting ideas and mentorship.
"Great ideas don't need to be patentable or the first in the world; they don't make any impact unless directed to a burning problem," said Deshpande, the founder of several Silicon Valley communication technology companies and a venture capitalist.
Read here other testimonials and success stories.
The Hubli Sandbox also appeared in this article of the India Times.