The Northern Uganda Youth Entrepreneurship
Project with solution
The Northern Uganda Youth Entrepreneurship
Founded in 2013 by Enterprise Uganda & Youth Business International
Uganda
Website | Email via contact form website
The Northern Uganda Youth Entrepreneurship targets five conflict-affected sub-regions in the North of Uganda with a view to improving the livelihoods of young people and their households through entrepreneurship.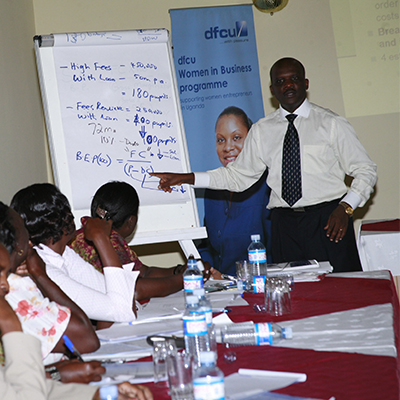 Challenge
Youngsters lack appropriate skills and have limited access to finance. There is a shortage of available jobs and no sufficient support system. Also, there is a lack of positive examples and role models for young rural entrepreneurs. The Small & Medium Enterprises that are established through the private sector are bringing economic growth, but are not easy accessible for youngsters. While there are high barriers of entry for youth hoping to start their own businesses, young women entrepreneurs are faced by even more challenges.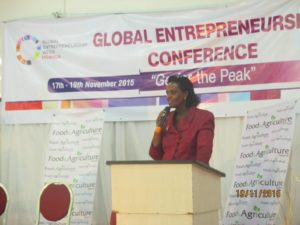 Solution and innovation
Enterprise Uganda offers comprehensive youth entrepreneurship development services in rural areas. Depending on the context, needs of the participants and the desired outcomes, the program offers a mix of components. The 'business orientation and training' focusses on behavior and mind-set change. With the 'BEST entrepreneurial training package' they help participants with a 'learning by doing' approach. The 'Business counselling' offers business support. They also have a 'volunteer mentoring program' in which they connect entrepreneurs with experienced and relevant business mentors who can provide guidance and non-financial support. They pay extra attention to the creating of safe spaces for mentoring and safe transportation.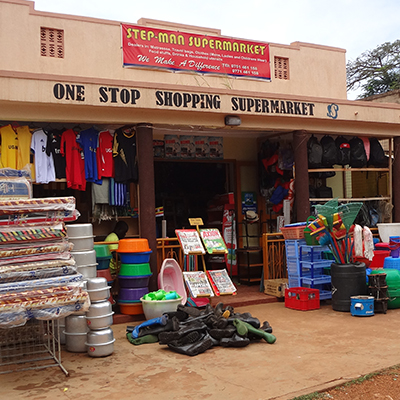 Results
Enterprise Uganda has been very successful. Over 70% of the participants in Northern Uganda Youth Entrepreneurship Program started their own business just one month after attending the first training, of which 41,5% were females. In total 1102 waged jobs were created as a result of the new established enterprises and the enterprises that were expanded. 80% of the enterprises are owned by young people. The 'BEST' programme has benefited 62.443 youngsters.
"I had good fishing skills but had never used them. I realized that I could turn idle, available land into fish ponds and use my fishing skills." Thomas sold his motorcycle and used the money to buy equipment. His mentor helped him grow his business and Thomas kept attending trainings at Enterprise Uganda. Today his business is worth over UGX 106 million (approximately US $30.000).
Read more about Enterprise Uganda in the brochure.