Challenge
Youth Hub Indonesia
Facts and Figures
In Indonesia, Empower Youth for Work focuses on two islands: Sulawesi and Java. Most young people in rural areas are caught up in a cycle of poverty. There are not enough employment opportunities for economic development. These are the most important barriers: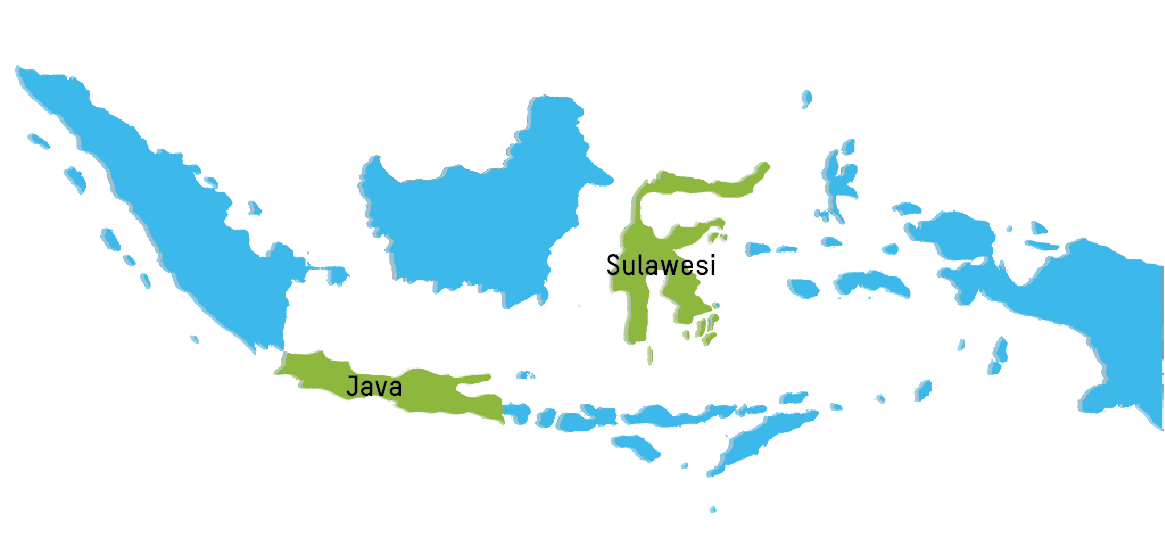 Out of a population of 254 million, around 30 million live below the poverty line in Indonesia
30% of Indonesia's 43.4 million young people - aged between 15 and 24 - are unemployed
In the targeted provinces over 10% of the population live under the poverty line
West Java has the highest unemployment—1.7 million,
60% of which are junior high school graduates
Indonesia's unique geography makes its population vulnerable to climate change.
High unemployment among youth and the region is prone to disasters
due to the impact of climate change
Youth who have limited opportunities to develop their life skills or the
skills required to take up formal employment or develop micro-enterprises.
Women are constrained by limited agency, a lack of SRHR,
and little control over their own time
"Me and other friends can't wait to create the youth hub in Barru district. Because we see it as a benefit to have our own free space. " - Hilmi
Topics for solutions
Together with the Empower Youth for Work project team of Indonesia, a selected team of experts have analysed the context of the current challenges around the existing youth hubs. They have selected three broad topics for solutions on which the Youth Hubs will focus.
Sustainability
Community based eco-tourism
Online market